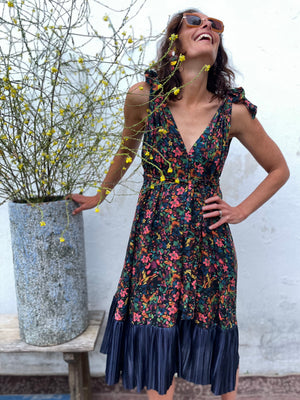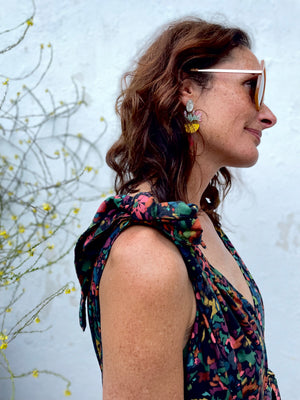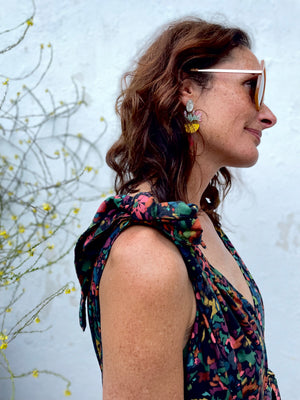 FLORAL - THE FLOW DRESS
The most versatile one-size fits all dress you will ever own. The design features an uneven hem with loads of movement due to the generous amount of fabric used to create this beauty. Not only can you change the silhouette by adding a belt, but you can wear the dress back-to-front as well; One side features a low-cut neckline while the other side features a boatneck with flattering gathered details. This dress is what dreams are made of.
.
Glorious artistic floral - deep colours. Midnight blue satin pleated frill.
Rayon and satin.
.
Same fabric belt included.
.
Can be dressed up for a formal event with heels
or dressed down and worn with flip flops, sneakers or sandals.
.
Stockings and boots in Winter.
.