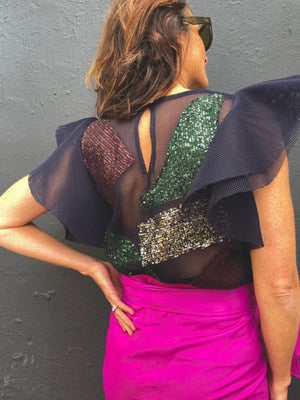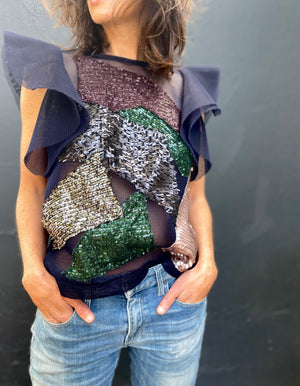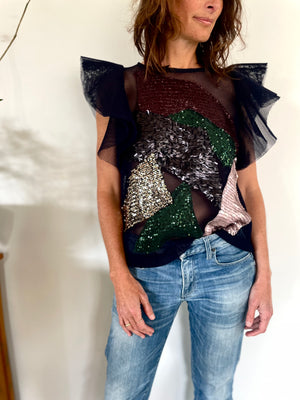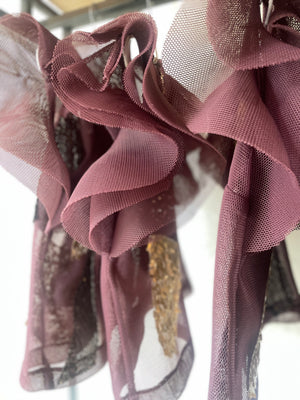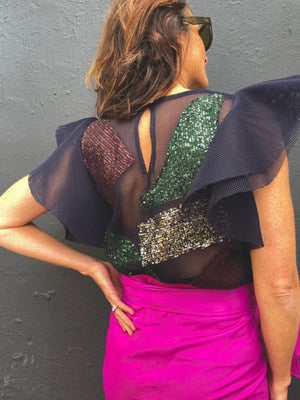 SEQUIN BOMB mauve+navy | MESH BLOUSE
What a statement piece! I love that it is a such a great layering item - you can wear anything underneath this little texture bomb - pretty bralette / camisole / T-shirt / collared shirt / dress.
.
Made from thick Airtex mesh in a deep navy or deep mauve. Colorful sequin applique. Each top will be completely unique. You will receive a lucky packet vibe.
.
Fabric has a slight stretch.