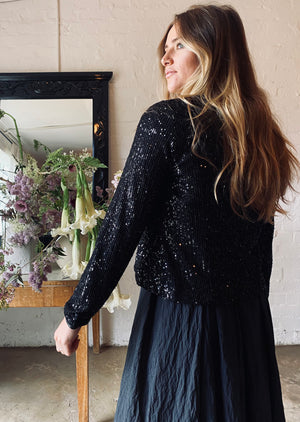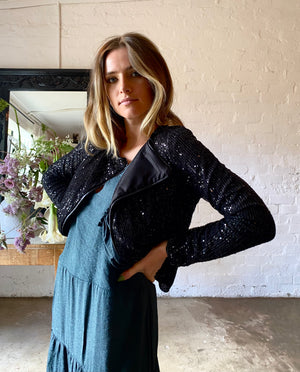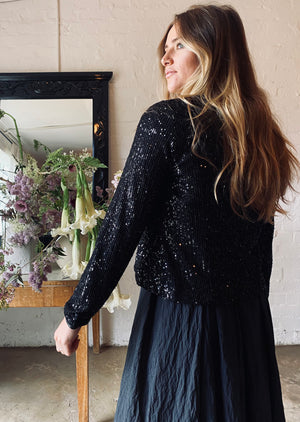 BLACK SEQUIN | MODERN JACKET
 The modern jacket is a waterfall-style fitted jacket with geometric lapels.
It is bold yet feminine.
!!!! AS ALWAYS LIMITED NUMBERS AND LIMITED SIZES. THERE's NO FABRIC LEFT !!!!
 .
Mesh sequin fabric with black sequin - lined with cotton knit for comfort comparable to hug!
Finished with leather trims.
.
See sizing chart for MODERN JACKET under
 "Sizing and care" at the bottom of the main page. 
MODEL IS WEARING A SIZE 8.
.
You could possibly downsize due to the stretch of the fabric.
See SIZING CHART FOR MODERN JACKET.
It is beautifully finished with suitable trim around the neckline and cuffs.