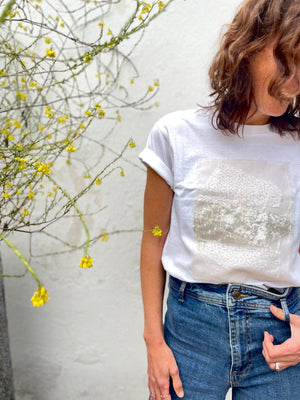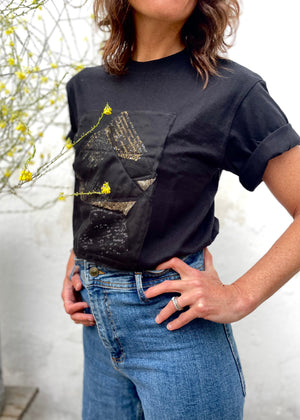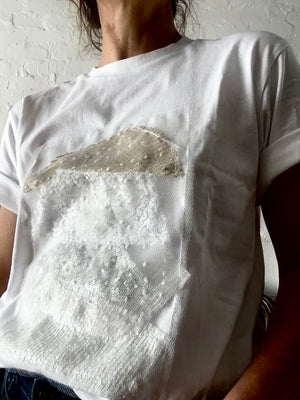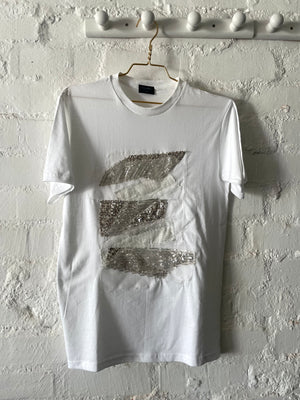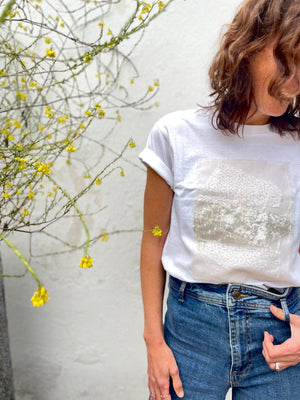 LANDSCAPE T-SHIRT - BLACK + WHITE (R150 off combo Tees + Sweaters)
Classic landscape sequined stories with mesh. These are go- to outfit upzoopers.
Black - textures with mostly black and a bit of gold.
White - shades of white and off white textures with possibly a touch of gold. 
.
Each and every one is different. Lucky packet vibes. You get what you get 🤷‍♀️
.
100% cotton T-shirt with polyester mesh detail.
.
SIZING
Classic loose fit T-shirt.
.
Body width; body length
6 - 45cm; 62cm
8 - 48cm; 64cm
10 - 50cm; 70cm
12 - 53cm; 72cm
14 - 56cm; 73cm