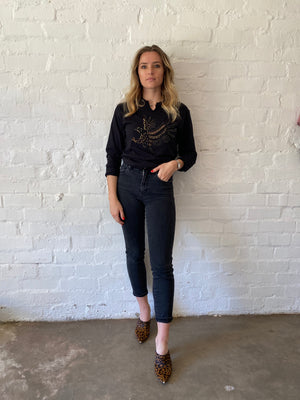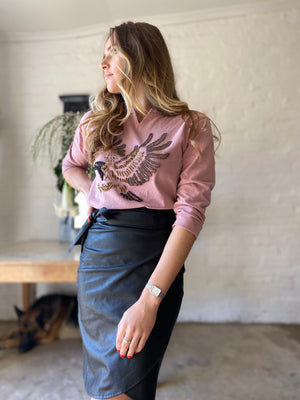 EAGLE | BEADED T-SHIRT (R150 off combo Tees + Sweaters)
The eagle has always been a significant creature for me. It has a strong biblical connotation and I like to partner with the message of strength, resilience and the Greatness of God. 
•
Each Eagle has been hand beaded by a group of ladies in Bonteheuwel, Cape Town. 
.
100% cotton T-shirt in dyed washed grey.
SIZING
Classic loose fit T-shirt.
.
Body width; body length
6 - 45cm; 62cm
8 - 48cm; 64cm
10 - 50cm; 70cm
12 - 53cm; 72cm
14 - 56cm; 73cm
.
Caring instructions - always delicate hand wash : do not wring. Dry flat.