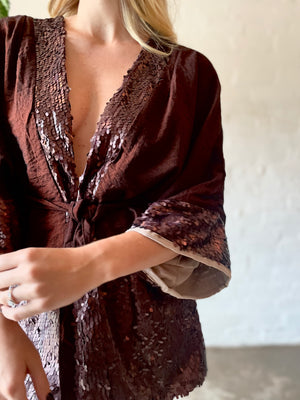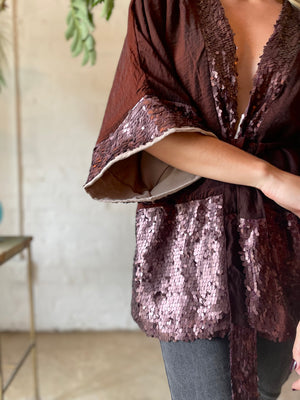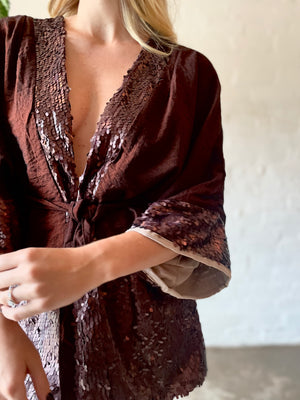 RICH BURGUNDY | THE KIMONO
Rich burgundy / red wine magic! A kimono should be worn easily - dress it up with a black outfit or wear it casually over boyfriend jeans and sneakers.
Sequin details added and belt included.
One size fits all luxury Kimono.
.
Dyed cotton blend fabric with mauve sequin.
.
Lined with blush pink 
Belt included.
.
79cm from shoulder to back hem.
PRICING INCLUSIVE OF 15% VAT.