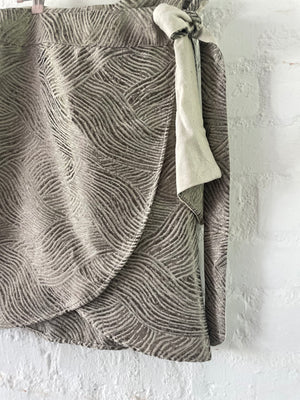 WOVEN SAGE + SILVER | WRAP SKIRT
The classic wrap skirt.
.
Flattering and versatile.
.
Sweet tulip hemline and a generous belt attached for wrapping, knots, and bows.
.
Stunning detailed woven pattern in curvy lines. 
.
Interseasonal item!
. 
SIZING  - SIZING+CARE on the Main page.
.
Pricing includes 15% VAT.